This is an evolving itinerary. As I nail down the details, I'm updating it.
Sunday, May 17
Depart from SeaTac Airport
Change in Amsterdam, fly to Rome, bus or train to Siena
Tuesday-Thursday, May 19-21
I'll stay in Siena for four nights and use it as a base to explore some of the Tuscan hill towns. Hoping to see Pienza and Volterra, maybe some others. Staying at
Hotel Alma Domus
.
Monday-Tuesday, May 25-26
I'll probably finish up some sightseeing in the morning before the short train ride from Florence to Lucca, where I'll stay for two nights at
La Magnolia
.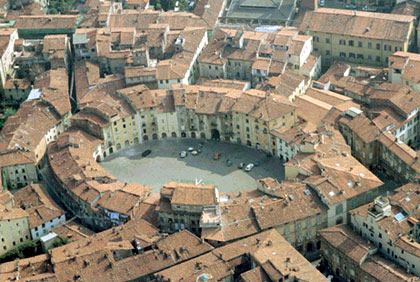 Wednesday-Thursday, May 27-28
The train from Lucca to La Spezia involves a change in Pisa, so if the connections work out, I'll explore that town for a bit before continuing on to the Cinque Terre. I'll stay in Vernazza at
Vernazza Rooms
, and decided to splurge on a larger room in San Francesco's Rooms with a terrace and a view of the sunset.
My plan is to spend most of the day in the Cinque Terre, but eventually I'll catch the train to Milan. Maybe go directly to the airport and sleep there, since my flight home leaves very early.
Depart at 6:20 am. Another change in Amsterdam, and I arrive in Seattle before noon.